Posted on 02/21/2023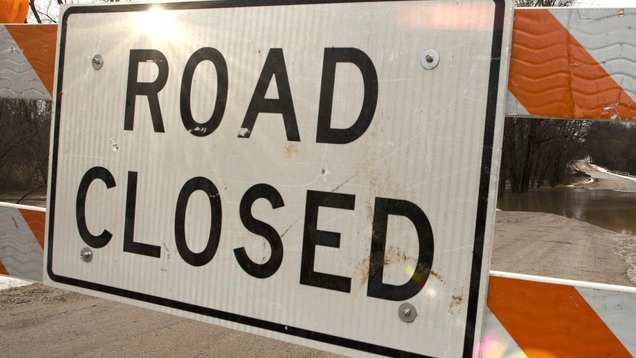 [From the LA City Department of Transportation]: UPDATED, PM February 3 24, 2023
TRAFFIC CLOSURE ALERT:
Mulholland Drive Now OPEN to Through Traffic
Los Angeles, CA
–––
 
Following last month's storm event, LADOT implemented several road closures on Mulholland Drive west of Laurel Canyon and also Coldwater Canyon.  Commuters were advised to avoid the closure area and to heed signage and Traffic Officer instructions if traveling near closure points. 
Closures have now all been lifted.
More Winter Weather Safety
Register with NotifyLA to receive emergency alerts specific to your geographic area via text, voice, or email message.
You can also follow @NotifyLA on Twitter for alerts.
Know your flood risk.  Flood insurance is not included in most homeowners or rental insurance policies.  Get insurance now to make sure you're covered before the storm.
Look around your home for hazards that might create problems during rainstorms. Are trees overgrown and hanging onto your roof? Are your gutters cleared?  Do you live on a hillside that could erode?  Address these issues as soon as possible.  Have tools, tarps, and sandbags ready. 
Secure loose items in your yard that might block storm drains and cause flooding on your street, including toys, tools, and yard decorations. Call 3-1-1 or use the My311 mobile app to notify the City of debris that needs to be cleared.
How LA City Prepares
The City of Los Angeles is preparing recent burn areas for the potential of debris flows during winter storms. 
The Emergency Management Department actively monitors winter storms in coordination with the National Weather Service-Los Angeles Fire Department, LA City and LA County Public Works, Department of Transportation, and other response partners. We stand ready to assist and support field response agencies as they work to ensure your safety and the continued operation of City services. 
The Los Angeles Fire Department has ready-to-fill sandbags available at most Neighborhood Fire Stations.  Please note that residents are limited to 25 bags.  LAFD also works very closely with the Bureau of Street Services to make sand available at several fire stations and convenient community locations. A list of locations with sand for sandbags is available at LAFD.org
LA City and County Public Works have inspected recent burn areas and determined which areas are at highest risk for potential debris flows. For more information on debris flows, including maps, safety information, and alerts, visit LA County Public Works website
---
Rain and Cold Weather Resources
Wet Weather Preparedness (LA City Sanitation)
LA County Winter Shelter Program  (LA Homeless Services Authority)
EMD on Twitter: Twitter.com/ReadyLA
NotifyLA on Twitter: Twitter.com/NotifyLA
LAFD on Twitter: Twitter.com/LAFD
LADoT on Twitter: Twitter.com/LADOTOfficial