Posted on 09/13/2023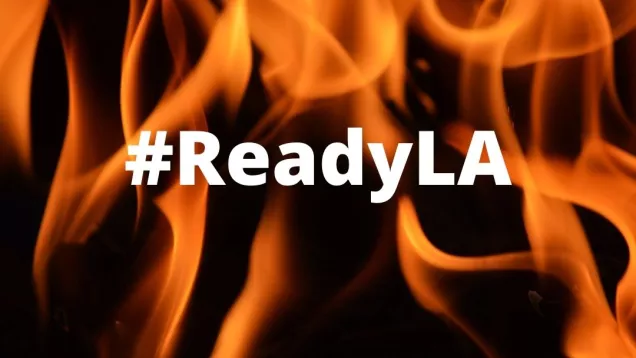 Angelenos know a thing or two about brush fires.  But are we all ready for an extended wildfire season? 
If you see smoke or fire in your area, immediately report it to 9-1-1
Move combustible yard furniture away from the house or store it in the garage
Close all windows and doors to prevent sparks from blowing inside
Keep a pair of comfortable shoes and a flashlight handy (for a nighttime evacuation)
Keep the six "P's" ready, in case immediate evacuation is required:

People and pets
Papers, phone numbers, and important documents
Prescriptions, vitamins, and eyeglasses
Pictures and irreplaceable memorabilia
PCs (laptops, tablets, and/or smart phones) 
Plastic (credit or debit cards) and cash
For more information on brush clearance around properties, visit the LAFD's Fire Prevention page.