Posted on 03/23/2023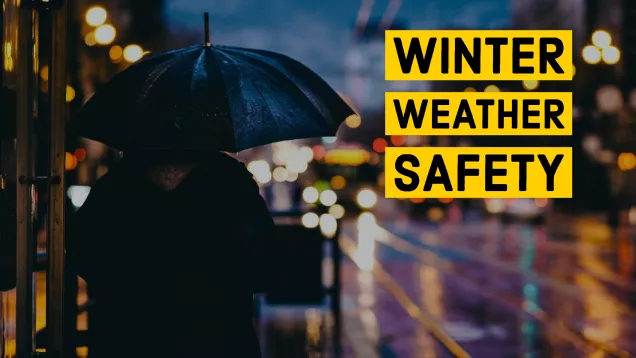 For more rainy weather resources & local impacts:
They say it never rains in Southern California, but Angelenos know that isn't true.
     Preparing your home, car, and family for storms is an important part of being ready for winter weather in Los Angeles. With a few simple steps, you can prepare your home and car for winter weather.  
Preparing for Wet Winter Weather
Register with NotifyLA to receive emergency alerts specific to your geographic area via text, voice, or email message. You can also follow @NotifyLA on Twitter for alerts.
         Look around your home for hazards that might create problems during rainstorms. Are trees overgrown and hanging onto your roof? Are your gutters cleared? Do you live on a hillside that could erode? Address these issues now, before the rainy season arrives. Have tools, tarps, and sandbags ready. 
        Secure loose items in your yard that might block storm drains and cause flooding on your street, including toys, tools, and yard décor. Call 3-1-1 or use the My311 mobile app to notify the City of debris that needs to be cleared.
        Prepare your vehicle for wet winter weather. Ensure tires, brakes, and windshield wipers are in proper working condition. Review vehicle insurance policies to ensure that flood and water damage are included. Keep an emergency kit in your car, too! 
        Consider installing rain-capture devices such as cisterns, rain barrels, and rain gardens. When you know a storm is coming, turn off your sprinklers! Save money and water, let the rain do all the work.
        Listen to forecasts and advisories from local officials. Before a storm, move trash cans off the street or leave them or avoid certain areas at risk for flooding or mudslides.
         Know your flood risk. Flood insurance is not included in most homeowners or rental insurance policies. Get insurance now to make sure you're covered before the storm.
        Most importantly, you should always have an emergency kit and plan!
Safety During Winter Storms 
Slow down!  Leave plenty of following distance between your car and other cars on the road.  Avoid driving or walking through areas prone to flooding and never bypass street barriers.
        TURN AROUND, DON'T DROWN -- Never attempt to drive or walk through a flooded roadway or flowing stream. Six inches of fast-moving water can knock over an adult. Twelve inches of rushing water (or less) can stall or even carry a car.  Driving through flood waters endangers your life and the lives of emergency responders who may have to rescue you.
        If floodwaters rise around your car but the water is not moving, abandon the car and move to higher ground if you can do so safely. DO NOT leave the car if it means entering moving water.
        Secure loose items outside your home, including toys, furniture, or yard items that might clog your street's storm drains and cause flooding.
        Stay away from downed power lines (call them in to 9-1-1) and don't use any electrical equipment if you are wet or standing in water.
        Follow any evacuation orders issued for your area by public safety officials due to flooding or mudslides.    
        Register for emergency alerts from NotifyLA to receive evacuation information, shelter information, and other critical updates during emergencies. 
        Turn off sprinkler systems for at least 72 hours after a storm.