Camp ReadyLA Background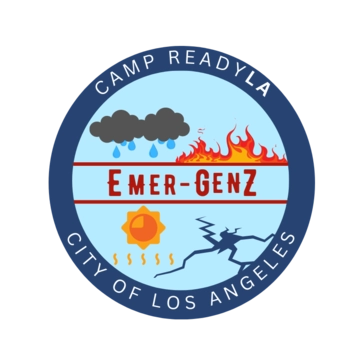 Camp ReadyLA was a week-long program that provided a look into the life of an emergency manager for young program participants aged 15-25. They dealt with disaster preparedness, team building, and leadership skills to pave the way for their professional development.
By walking a mile in the shoes of an Emergency Manager in these disciplines, we  embeded team-building activities, career paths, and leadership activities in every portion of the curriculum. Our camp coordinators worked hard to ensure Camp ReadyLA was full of fun and exciting activities that provided program participants with hands-on experience in the field. On the final day of camp, participants applied what they learned during a Functional Exercise in the morning prior to their graduation ceremonies in the afternoon. 
The program was from Monday, July 31 through Friday, August 4, 2023, at the EOC in Downtown LA. 
This is information about past event.
Check back to apply for possible future events. 

Don't forget to join our Camp ReadyLA LinkedIn page!