Just after midnight on November 11, the LA City Fire Department responded to a major fire in the 1700 block of E. 14th Street near Downtown LA. As a result of fire damage, more than a mile of the 10 Freeway had to be closed for nine days.  It returned to full service in time for morning commutes on November 20.
This followed extensive tests conducted by Caltrans to ensure the safety of Angelenos driving across it. While construction continues, the 10 will now be monitored to ensure it remains safe for commuters by using electronic devices that detect structural shifts during use as well as manual daily surveys to detect freeway movement. 
For details of the original Saturday morning major alarm blaze beneath the 10 Freeway, see: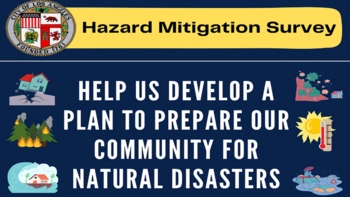 Did having a major-alarm fire close one of LA's busiest freeways come as a surprise to Angelenos? The City plans for and anticipates dozens of types of disasters - many uncommon to this area. As part of its ongoing Local Hazard Mitigation Plan (LHMP) development, you can assist LA by completing an anonymous survey: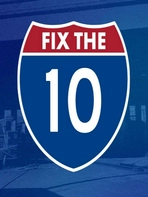 On November 13, California Governor Gavin Newsom announced that CAL FIRE investigators believe the fire under the 10 was the result of arson.  A "person of interest" has since been identified; details at: 
If you have information on this fire, or recognize the person shown, please provide any tips (anonymously) to their Arson Hotline at 1-800-468-4408 or email: ArsonBomb@Fire.ca.gov
Public Transit Agencies Helped Many Avoid  Gridlock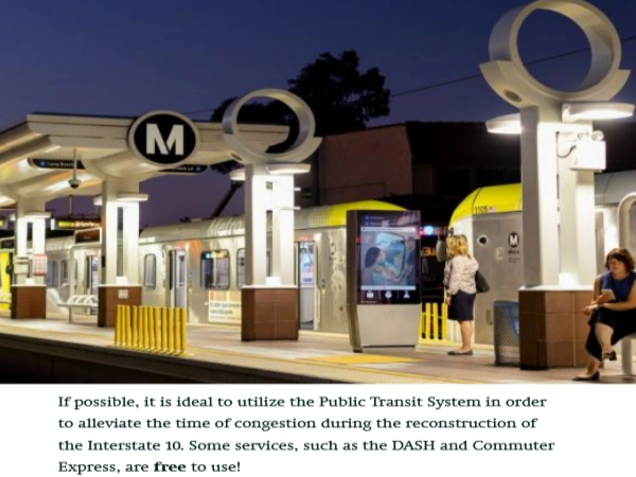 *   *   *  
Caltrans 10 Freeway Repair Updates,
including LIVE construction cameras, at:
*   *   *  
More L.A. Real-Time Transit Sources
Courtesy of LA City Fire Department's Public Service desk, find more updated, exhaustive online resources for identifying street closures, transit status, and freeway information.
[Source: LAFD]
Resources for Impacted Businesses
City businesses impacted by the fire can receive remote or in-person assistance from LA BusinessSource Centers, which provide free consultations, business support, and grant/loan application assistance. 
View

or download a list, prepared by LA Mayor's Office, of many other resources available for affected businesses and workers.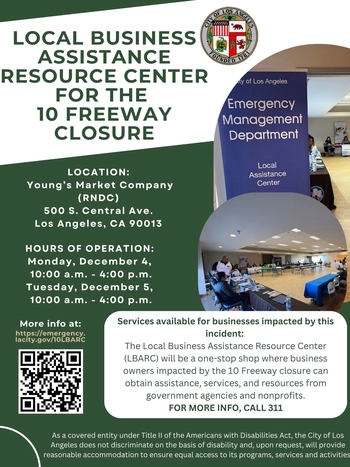 Local Business Assistance Resource Center
To ensure impacted businesses received immediate and direct assistance, the City of Los Angeles has been hosting a Local Business Assistance Resource Center (LBARC) -- in partnership with other government agencies and nonprofits. More than 100 businesses visited the center over the first four days.  The center will reopen for two more days, beginning December 4.
For information about filing a claim with Caltrans for property damage related to the 10 Freeway fire/closure: Caltrans Damage Claims, email the District 7 Claims Office at: d7.legal.claims.unit@dot.ca.gov, or call (213) 897-0816. For Public Affairs: 213-897-3656.
Apply here -- by December 10 -- for the next round of up to $5,000 Microenterprise Recovery Program Grants, available to LA City small businesses.  Check eligibility and apply online.
Emergency Maps
When City emergencies occur that pose significant threats to large numbers of people, their property, or the environment, this map will populate with alerts and relevant event locations. Check local news and LAFD or LAPD websites and social media for information about smaller, localized events. To receive all-incident emergency alerts in your area register for NotifyLA