Posted on 03/21/2023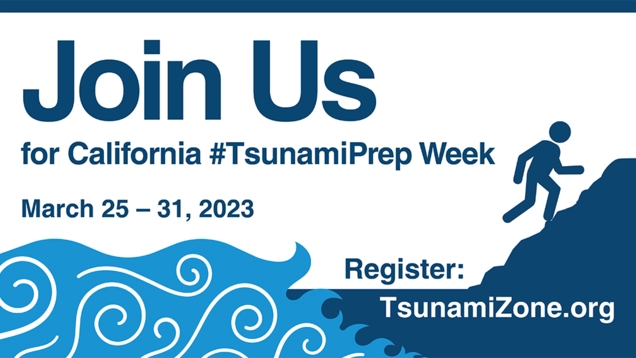 See TsunamiZone
to find out how to participate in the event and gain the knowledge and tools necessary to be prepared for a tsunami in your area!
Tsunamis can be deadly, but they needn't be. Early warning and prompt action are effective tools to protect people, save lives, and help prevent the hazard from becoming a disaster. 
Follow LA City Emergency Management's @ReadyLA social media for more information about tsunamis throughout the year. And, register to receive localized LA City emergency alerts at: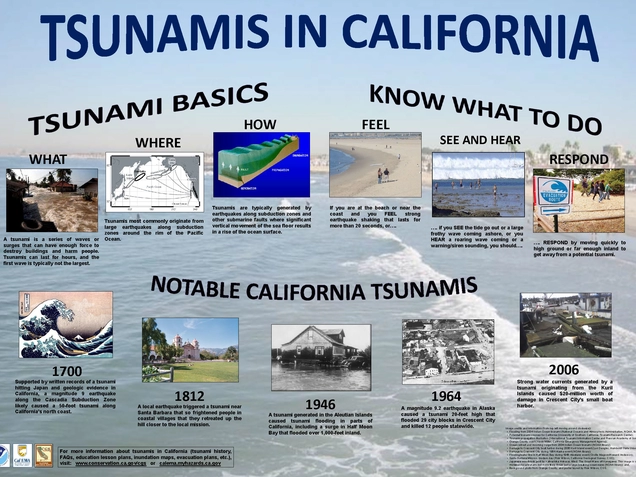 BUT WAIT .  .  . tsunamis can't happen in LOS ANGELES!?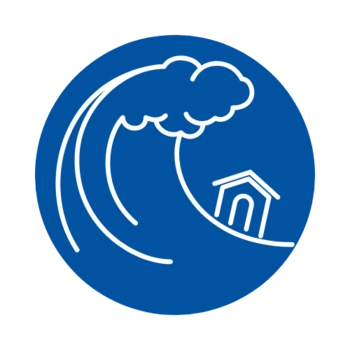 For tsunami maps and other educational resources, see

California Conservation

for the latest hazard information.
Finally, get a better sense of all the hazards Angelenos may face -- including tsunamis -- at LA Emergencies and Threats.