Program Background:
The City of Los Angeles Emergency Management Department (EMD) partnered with the Institute for Diversity and Inclusion (I-DIEM) to facilitate a week-long camp for participants between the ages of 15-25 years old. HERricane LA 2022 was a week-long camp that brought together 30 young women from under-represented communities across Los Angeles and provided them with the opportunity to learn from a diverse group of City leaders including our first responders, policymakers, and emergency managers across Departments and culminated in a functional exercise on the last day of camp. 
The program covered different topics including Leadership Day, Career Day, and EOC Day.  HERricane LA equipped program participants with the disaster preparedness and leadership skills to pave the way for their personal and professional goals to ensure success in their careers. 
After much success with the HERricane LA camp, the City of Los Angeles Emergency Management Department will be moving forward with hosting an annual Emergency Management camp, Force of Nature LOS ANGELES. 
Upcoming Events  
These events are reserved for HERricane Los Angeles participants. If you did not participate in the HERricane Los Angeles 2022 Camp but would like to participate in any of the events below, please reach out to Crisanta Gonzalez.
For all HERricane Los Angeles 2022 Camp participants, please be on the lookout for our monthly newsletters. Don't forget to join our Force of Nature LinkedIn page!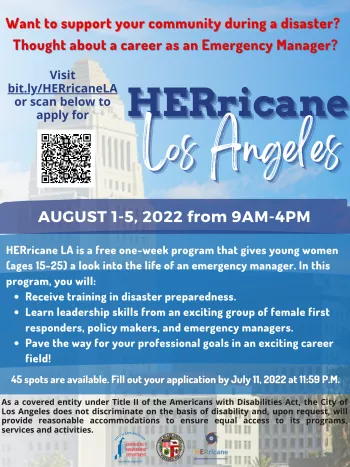 HERricane Los Angeles 2022 Flyer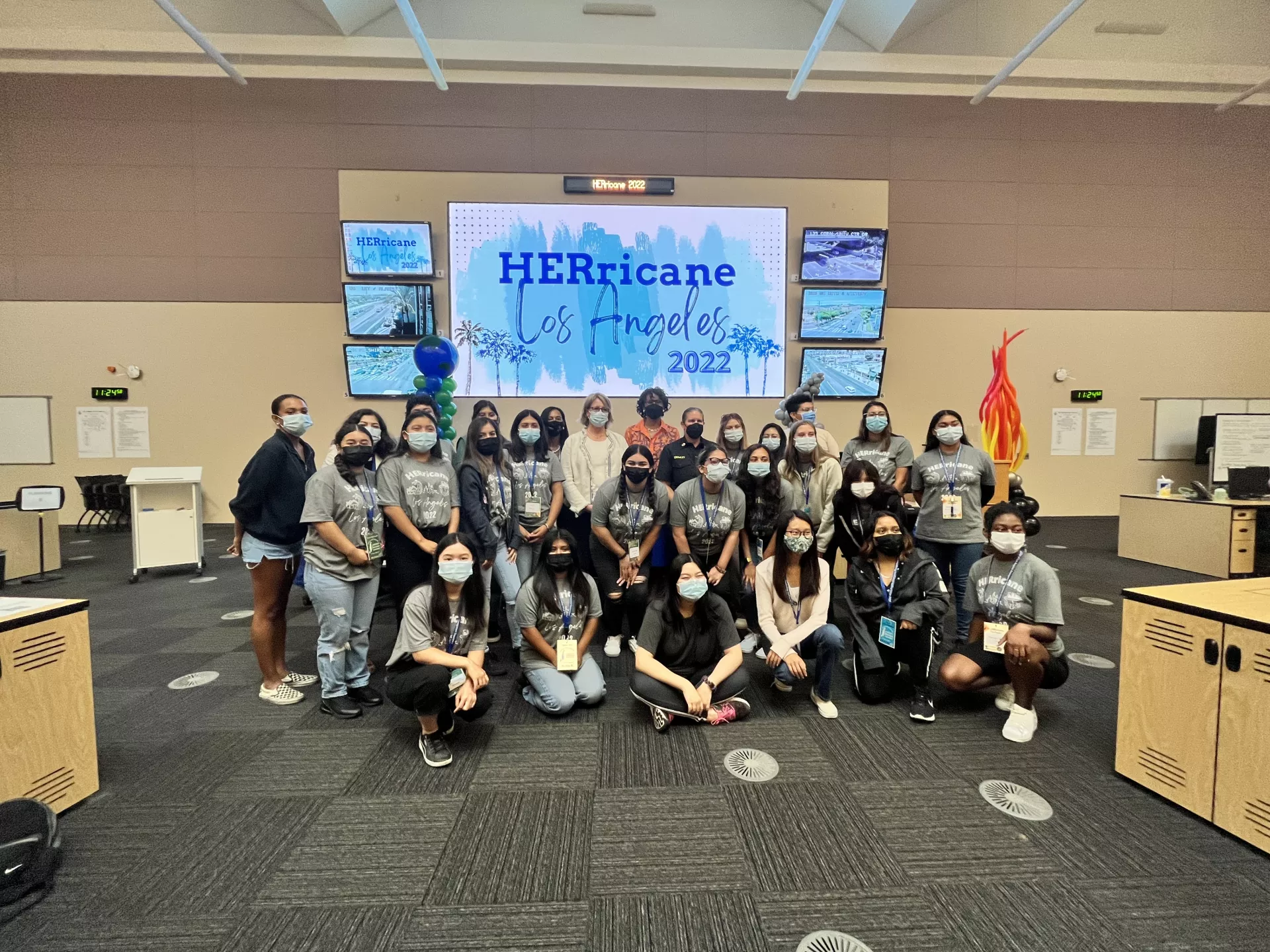 The City of Los Angeles EMD encourages interested applicants to apply, and does not discriminate on the basis of race, religion, national origin, sex, age, marital status, sexual orientation, gender identity, gender expression, disability, creed, color, or ancestry. The City of Los Angeles will provide reasonable accommodation(s) to ensure equal access to its programs, services, and facilities for people with disabilities.